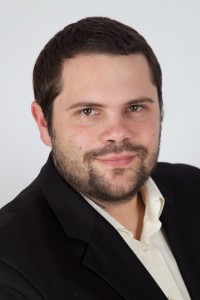 Are you looking for an English speaking lawyer in Munich? Then I might be the right choice for you.
I am a lawyer in Pasing, in the West of Munich and I speak English fluently.
Communicating in a foreign language in a foreign legal system is difficult for most people. They fear that they might make mistakes because of mere confusions or unfamiliarity with special legal terms. This fear is quite reasonable because formal errors (such as missing deadlines or not declaring legal intentions) can indeed lead to negative consequences.
So it is especially important that you have someone at your side you can contact and counsel in your own language. Taking a lawyer not proficient in English might be risky because misunderstandings can ruin your entire trial.
I already graduated from high school (German Abitur) taking English as my main class. While studying law I passed the legal language test (Fachsprachenkurs) in English. I've been reading several British and American law magazines thus improving my abilities in the English language.
While some English speaking lawyers in Munich only choose special topics, I work in all German legal fields:
Civil law deals with contracts and obligations. Participants can be both human beings and companies. Applicable law is the German Civil Code (Bürgerliches Gesetzbuch, BGB).
Criminal law is the state's response to more severe breaches of the law. Punishments, including fines, loss of driving license and jail time, are handed down according to the Criminal Code (Strafgesetzbuch, StGB).
Administrative law decides about cases in which a citizen has to deal with the state. There are many laws that can be applicable may include the Construction Code (Baugesetzbuch, BauGB), the Police Code (Polizeiaufgabengesetz, PAG) or the Local Tax Code (Kommunalabgabengesetz, KAG).
A short first consultation, usually by phone or e-mail, for orientation on your individual case is always free. That way I can judge on which steps will be necessary and what costs will apply. So you can still decide whether or not you want to mandate me.
A mere counselling without correspondence with other people carries a relatively reasonable price under German Lawyer Remuneration Law (Rechtsanwaltsvergütungsgesetz, RVG).
If you are looking for an English speaking lawyer in Munich, feel free to just contact me – also in English, of course.